About Us
Formed in 2020, the MCCFA is governed by an 11
member Board of Directors
The Montgomery County Convention Facilities Authority owns, operates and manages the Dayton Convention Center Facilities and is responsible for the renovation, revitalization, growth and expansion of the convention facilities by advocating for the Dayton region and supporting the growth of overnight stays and the region's economy.
The Dayton region will be the leading Midwest destination for conventions, meetings and events, known for thriving and vibrant convention facilities and accommodations that drive significant economic impact.
Meet Our Board of Directors
Honorable Mike Stevens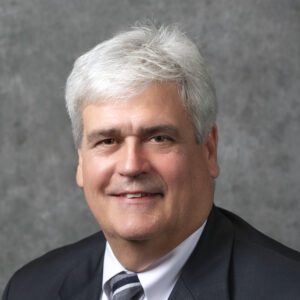 Chairperson
Read Mike's Bio
Chairman Mike Stevens was appointed to the Convention Facilities Authority Board of Directors in 2020.
He serves as Mayor in the city of Clayton, Ohio located in northwest Montgomery County following terms on the city's Council and Planning Commission.
Mike holds an Associate of Arts (Marketing Management) degree from Sinclair Community College, and
a BA (Political Science) and MBA (Marketing) from Wright State University.
He is retired from Cox Media Group Ohio in 2012, after 23 years, where he held various management and leadership positions with the company. Mike is currently a licensed realtor working with brokerage Coldwell Banker Heritage.
Mike lives in Clayton with his wife of 41 years, Diane. They have three adult children and 5
grandchildren.
Honorable Belinda Kenley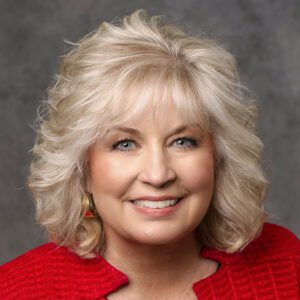 Vice Chairperson 
Read Belinda's Bio
Belinda Kenley serves as the MCCFA Board of Directors Vice Chairperson, elected in March 2023. Belinda is an original member of the Board of Directors, beginning her service in 2020. She also serves on the board's Executive Committee and Operations Committee, and is the Chairperson of the board's Marketing and Branding Committee.
Belinda serves as a member of Centerville City Council and the City's Community Improvement Corporation and is First Vice President of the Ohio Municipal League Board of Trustees.  She has been recognized by Women in Business Networking as one of the year's "25 Women To Watch" and has received awards for her work within the Ohio Attorney General's office.
Belinda is the Vice President of Energy Optimizers, USA, a Dayton-based energy services company, and is responsible for sales, business development, and marketing. Through her work, she serves as a member of the Board of Trustees of the Ohio Public Maintenance Facilities Association.
A graduate of Sinclair Community College, the Jo Ann Davidson Ohio Leadership Institute, and Aileron's Course for Senior Executives, Belinda is an active volunteer for numerous community organizations,
including the Dayton Area Chamber of Commerce and the Centerville Women's Civic Club, among others.
Amy Schrimpf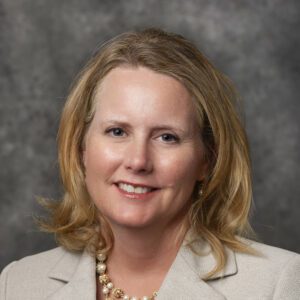 Secretary
Read Amy's Bio
Amy Schrimpf was appointed to an officer position in March 2023 as Secretary of the MCCFA Board of
Directors. She serves on the Board's Executive Committee, is Chairperson of the Board's Operations
Committee, and has served as a member of the Marketing and Branding Committee.
 
Amy has served in a variety of local and state government public affairs and economic development
positions over the past 25 years. She is currently the City of Kettering's Economic Development
Manager, working with top-level business and industry executives where she manages the City's
economic development programs. She previously worked for the Dayton Development Coalition and the
Dayton Area Chamber of Commerce.
 
Her career includes various public service roles, including two terms on the Kettering City Council from
2008 to 2017 and a term as Vice Mayor from 2012-2013. During the past 20 years she has been involved
with various organizations, including Ohio Economic Development Association, Kettering Rotary Club,
Holiday at Home Board of Trustees, First Suburbs, the City of Kettering's Board of Community Relations,
and Senior Resource Connections.
 
Amy is a graduate of the Ohio State University and completed both the Leadership Dayton program and
the Kettering Leadership Academy. She was named a "Forty Under 40" recipient in 2009 by the Dayton
Business Journal and a past "Women to Watch" by the Better Business Bureau. She is married to John
and they live in a beautiful and welcoming Kettering neighborhood with their four children (Regan,
Olivia, Jack & Corinne).
Jacquie Powell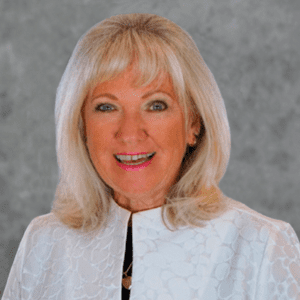 Read Jacquie's Bio
Jacquie has been in the hospitality industry for over 40 years.  She spent over 15 years in sales and marketing for hotels and private clubs in Dayton and Cincinnati before joining the Dayton Convention & Visitors Bureau where she has been President & CEO for the past 29 years.  
Jacquie serves on the Board of Trustees of the United States Air & Trade Show, Inc., which produces the CenterPoint Energy Dayton Air Show, one of the top airshows in the country.  She also serves on the Board of the Montgomery County Convention Facilities Authority (MCCFA) which owns and operates the Dayton Convention Center.  Additionally, she serves on the Priority Development & Advocacy Council, Quality of Life Review Panel for the Dayton Development Coalition.
In 2022, Jacquie served on the Governor's Task Force for the National Afro-American Museum and Cultural Center.  She is a past President of the Ohio Association of Convention & Visitors Bureaus and served on the Ohio Division of Travel and Tourism's Advisory Council.  She is also a past Chair of the Board of Trustees for Buckeye Trails Girl Scout Council.
Jacquie is an active member of the following organizations:
Dayton Rotary Club; Paul Harris Fellow

The Big Hoopla, 2018; "And 1" Award Winner

Wright Patterson Air Force Base Honorary Commander

American Society of Association Executives (ASAE)

Destinations International (DI)

Ohio Association of Convention & Visitors Bureaus (OACVB)

Ohio Hotel Lodging Association (OHLA)

Professional Conference Management Association (PCMA)

U.S. Travel Association (USTA)
Among the honors she has received, she was named by Smart Meetings Magazine a 2023 Smart Women in Meetings Award winner.  In 2022 she was recognized by Ohio Business Magazine as one of the Ohio Business 500.  She was also named one of the Dayton Business Journal's Power 50 Women in 2015, 2016, 2017, 2018, 2019
Tom Whelley II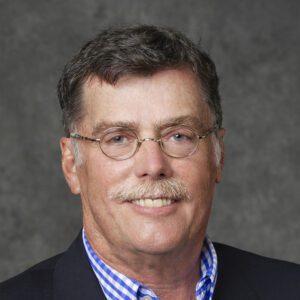 Read Tom's Bio
Tom Whelley is an original member of the MCCFA Board of Directors, appointed in 2020, and serves as
Chairperson of the Board's Governance Committee.
Tom is a Harvard Law School Trained mediator (2011) and was recently selected by his peers to become a member of the National Academy of Distinguished Neutrals (NADN). He is a career litigator and has tried many cases involving product liability, employment discrimination, and
business disputes. Tom works exclusively with lawyers and litigants in a mediation setting to assist in the settlement of civil cases. He is also a panel mediator appointed by the Montgomery County Common Pleas.
For 26 years, Tom has served as an adjunct faculty member at the University of Dayton School of
Law where he taught Civil Trial Practice. His specialties include mediation-as a trained neutral, business litigation, employment litigation-management, and product liability litigation.
C. LaShea Lofton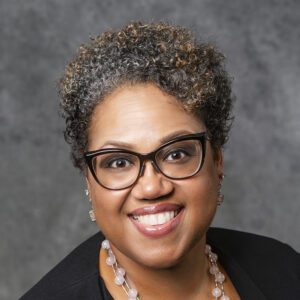 Read C LaShea's Bio
LaShea Lofton is an original member of the MCCFA Board of Directors, appointed in 2020, and serves on
the Board's Finance Committee.
C. LaShea Lofton has devoted her 35-year career to serving the Dayton community as a City of Dayton
employee. As Deputy City Manager, Lofton provides leadership and oversight to the Departments of
Aviation, Finance, Public Works, and Information Technology.
Since 1992, when Ms. Lofton began her full-time career with the City, she has held several positions including Senior Management Analyst with the Office of Management and Budget; Community
Development Administrator for the Department of Planning and Community Development; Deputy
Director and Director of the Department of Recreation and Youth Services, and the Director of Finance.
She is experienced in developing and managing operating and capital programs, projects, and budgets;
leading organizational change and process improvements; developing and implementing policies; and
fiscal administration and analysis. Ms. Lofton is a member of the National Government Finance Officer's
Association (GFOA), and was awarded GFOA's 2 nd annual Hero Award, which recognizes finance officers
who have demonstrated extraordinary actions during a time of financial, natural, or human-made crisis.
Ms. Lofton has served on the Board of Directors for CityWide Development Corporation and also currently serves on the Board for the YWCA-Dayton.
Paul Gruner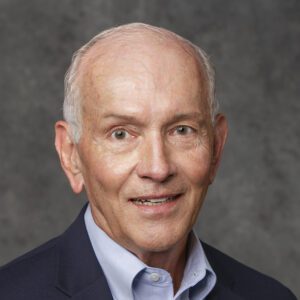 Read Paul's Bio
Paul Gruner is an original member of the MCCFA Board of Directors, appointed in 2020, and serves on
the Board's Operations Committee.
He is the Montgomery County Engineer.  He is a native Daytonian and grew up in Kettering, graduating from Fairmont West High School. Paul is a registered Professional Engineer and Professional Surveyor and has a Bachelor of Science in Civil Engineering degree and a Master of Science degree from the
University of Cincinnati.
Paul worked in the Montgomery County Engineer's Office for 6 years before working in consulting engineering for 30 years at Woolpert, Inc. and Gresham, Smith and Partners. He returned to the Montgomery County Engineer's Office in February of 2010 as Chief Deputy Engineer and was appointed County Engineer in July of 2011 following the retirement of Joseph Litvin. He is a past president of the
American Council of Engineering Companies of Ohio and of the County Engineers Association of Ohio. In
2017, he was presented with the Urban County Engineer of the Year by the National Association of County Engineers. In addition to the MCCFA, he is currently on the boards of We Care Arts and the American Road and Transportation Builders Association.  Paul and his wife Kathi live in Miami Township and attend Zion Lutheran Church in Miami Township. They have a grown daughter and son and 3
granddaughters.
Kevin Weckesser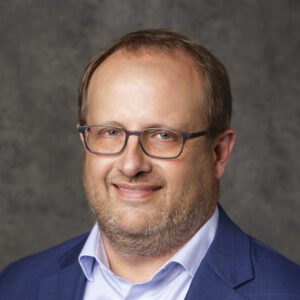 CPA, CVA
Read Kevin's Bio
Kevin Weckesser is an original member of the MCCFA Board of Directors, appointed in 2020, and serves
as a member of its Finance Committee.
Kevin is a Partner and President of Brixey & Meyer, a fast-growing regional CPA and business advisory
firm with offices in Dayton, Cincinnati and Columbus. Kevin is a Chaminade Julienne High School and University of Dayton graduate with 25+ years of experience in public accounting, including 13 years with Ernst & Young. In addition to his board role with the MCCFA, Kevin currently serves on the board of trustees for Goodwill Easter Seals Miami Valley and Chaminade Julienne Catholic High School and is a
past board chair for both the Dayton Area Chamber of Commerce and Muse Machine.
Honorable Jeff Gore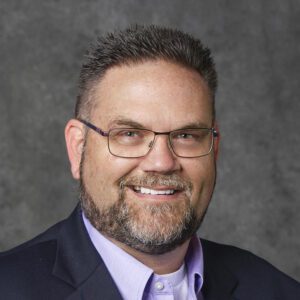 Read Jeff's Bio
Jeff Gore is an original member of the MCCFA Board of Directors, appointed in 2020. Mayor Jeff Gore has served as Mayor for the City of Huber Heights since 2018 and as a Member of the Committee of the Whole and Council Work Sessions.
Other Service. He serves a member of the Dayton Area Mayors/Managers Association Miami Valley Military Affairs Association and the Mayor's Association of Ohio. He serves as Council Representative to Dayton First Tier Suburbs Consortium. Jeff previously worked in finance before changing to a career in education and holds a master's degree in that field.
Michael Roediger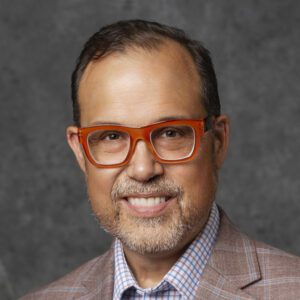 Read Michael's Bio
Michael Roediger was appointed to the MCCFA Board of Directors in 2022. He is a member of the Board's Marketing and Branding Committee and the Governance Committee. 
Michael is Director & CEO of the Dayton Art Institute and is the first Director to be born and raised in Dayton. He is a member of the Association of Art Museum Directors. In his time at the DAI, he has led the organization in the retiring of $16 million in debt; raised $16 million in capital and endowment
funding; and has overseen the renovation of the museum's historic grand staircases, fountains and
galleries as well as making the museum more accessible for guests with disabilities. In 2021, he led the
establishing of the museum's first Inclusion, Diversity, Equity and Accessibility (IDEA) standing
committee.
Prior experience includes Victoria Theatre Association; Junior Achievement of Dayton; Children's Friend and Service, the country's oldest not-for-profit in Providence, RI; and Carnegie Mellon University in
Pittsburgh, PA. 
Michael holds a Master of Science degree in Leadership Development from Wright State University and a Bachelor of Arts from Ohio Northern University.  Michael resides in Kettering and is the proud father of his son, Richard, who is a rising senior at The Ohio State University in the Honors Program. He volunteers for Midwest Boston Terrier Rescue and recently adopted Boston Terrier Chace into their
family.
Walter Reynolds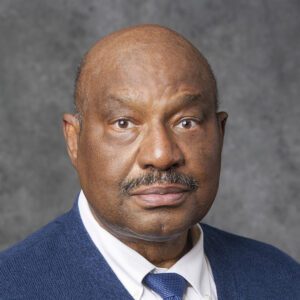 Immediate Past President
Read Walter's Bio
Walter Reynolds is an original member of the MCCFA Board of Directors, appointed in 2020. He served as the Board's first chairperson until March 2023.
Walter is a partner with Porter Wright in the firm's Dayton office and has developed an excellent reputation representing brokerage firms, banks, insurance companies, savings and loan associations and other financial institutions. He has handled many construction disputes representing owners, contractors, subcontractors and material suppliers. Walter is listed in The Best Lawyers in America® in
the area of Bankruptcy and Creditor-Debtor Rights/Insolvency and Reorganization Law and is recognized
by Ohio Super Lawyers®.  He is a graduate of Wilberforce University (B.A., cum laude, 1975) and of the
University of Dayton School of Law (J.D., 1978). Walter is the former President of the Dayton Bar Association; also served as a member of the Ohio State Board of Trustees and is a former member of the
Ohio Supreme Court Board of Grievances and Discipline.
Pam Plageman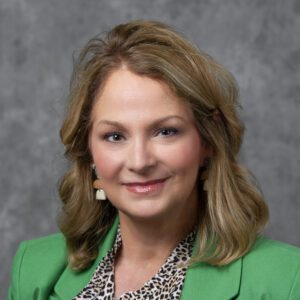 Executive Director/CEO
Read Pam's Bio
A senior business leader of venue management and hospitality with 30+ years' experience managing multiple operations in Sports & Entertainment, Exposition/Convention Centers, Performing Arts Centers, Casinos, Agricultural and Fairgrounds. In November 2020, Pam was recruited to join the Montgomery County Convention Facilities Authority as
their first Executive Director. Reporting to an 11-member Board of Directors, the MCCFA assumed ownership of the
Dayton Convention Center on April 1, 2021. Pam is the contract administrator for the venue and has direct responsibility of all vendors/partners operating at the facility. The Dayton Convention Center will undergo a major transformation and Pam will project manage this 3–4-year project, working closely with community leaders on the revitalization of the convention district. Pam also manages tax administration for the MCCFA, where a 3% lodging tax is collected from County hotels/motels to support the renovation and operations of the DCC.
Prior to joining the MCCFA, Pam was Regional Vice President, for the Midwest and East Coast, with Spectra Venue Management and Hospitality for 12 years. Based in Cincinnati, Ohio, her regional team consisted of 16 General
Managers, 60 Directors and over 600 Managers that she continually supported, coached, and mentored. She also worked closely with Business Development on presentations to secure new business. New account openings and smooth transitions are an area of expertise.
Before joining Spectra, Pam held a General Manager position at the Kentucky International Convention Center, while also supporting the Kentucky Exposition Center, Papa John's Cardinal Stadium and Louisville Slugger Field. Pam has built strong relationships with some of our industries most prominent convention management teams, unions and association administrators throughout her career. Pam understands the importance of inclusion, diversity and sustainability in her daily business practices.
Sean Fraunfelter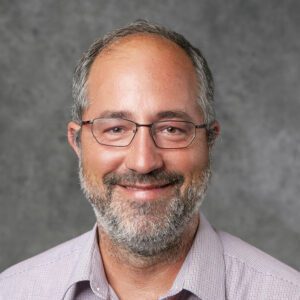 Fiscal Officer
Read Sean's Bio
Sean Fraunfelter is the Fiscal Officer for the Montgomery County Convention Facilities Authority, serving since July 2020. Sean also chairs the Board's Finance Committee.
Sean is a Certified Public Accountant and received a BS in Accounting from Ohio University. Sean is the Owner of Fraunfelter Accounting Services that has served local governments throughout Ohio for the past twenty-three years. He also serves as the contracted Finance Director of the Montgomery County Transportation Improvement District (2001-Present), the Warren County Port Authority (2007-Present), and the Dayton-Montgomery County Port Authority (2009-Present).
Sean makes his home in Batavia, Ohio, and is an active community member as youth baseball coach, assistant high tennis coach and elementary program coordinator for his church. 
Teri Lemman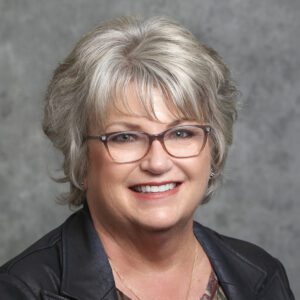 Executive Assistant
Read Teri's Bio
Teri is the Executive Assistant to the Executive Director/CEO and Board of Directors of the Montgomery County Convention Facilities Authority. She has served in this role since June 2022.
She relocated to Dayton in November 2021. As a certified PMP (Project Manager Professional) through the Project Management Institute, Teri worked most recently as an IT Business Analyst and Project Manager for the Central Health/CommUnityCare Health & Wellness Centers in Austin, Texas (2010-2020) and as an IT Business Analyst contractor for the City of Austin Public Safety Technology Department (2020-2021).
Teri's previous professional experience includes executive assistant positions with the State of Oregon, including support to Oregon governors, attorneys general, state agency head, a state legislator and law school dean. She also worked as an office manager and legal secretary in several law firms.